PROREM-AGRO, an HVAC company, has been functioning in its current organizational structure since 1993. We are a contractor of air conditioning, ventilation, refrigeration and electrical installations. Within the scope of our activity, we design, assembly and maintain HVAC systems. Our team has many years of experience in the subject matter.

We are an authorized dealer of TRANE, DAIKIN, SIEMENS and FUJITSU.

We have been certified with the ISO 9001 Quality Management System Certificate since 2004, in the field of design, expertises, completion, assembly, commissioning and service of refrigeration and air-conditioning systems together with electrical installations of power supplying, issuede by The International Certification Network, which fulfills the requirements of PN-EN ISO 9001: 2015 standard.

Since 2015, we also have F-GAS certificates for staff and enterprise, issued by the Office of Technical Inspection.

Our company belongs to the Employers' Union of National Refrigeration Forum.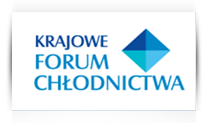 Certificates

ISO 9001:2015-10
The Office of Technical Inspection - the F-GAS Certificate for Enterprises
DAIKIN - Certificates of Authorization in the scope of product distribution, assembly and service
FUJITSU - Authorized Service Partner - VRF AIRSTAGE and SPLIT / MULTI systems
KlimaTherm - Authorized Service Partner - chilled water systems
TRANE - Certificate of Device Service Support

Quality policy


It is the Customers who decide about the success of the company, which is why the contentment and satisfaction of each of them guarantee of the company's success and constitute a condition for its further development.
Trying to meet the growing requirements of our clients, we strive to constant improvement of the quality of our services and commit to meeting the requirements and conducting a continuous improvement of the Quality Management System, compliant with the ISO 9001 standard and the following objectives:

·
Improving the services provided,

·
Continuous improvement of professional qualifications of employees,

·
Systematic customer satisfaction survey.
For fulfilling the above obligations and also providing adequate resources and means for their implementation, I take the responsibility on behalf of all employees of the Refrigeration and Air Conditioning Ltd. Company PROREM-AGRO.

CEO

Leszek Ślesicki
05.06.2004